Summerville - A Well-kept Secret Becomes Summery Vacation Spot
Summerville, like Charleston, was once a well-kept secret. While tourists and retires flowed down
I-95 to enjoy the "sunshine state", Carolinians were enjoying their own sunny coastal climate, beautiful beaches and golf courses, and colonial history to boot. It's a wonder the area wasn't "discovered" sooner. Now, northerners looking for warmer climes and a better quality of life are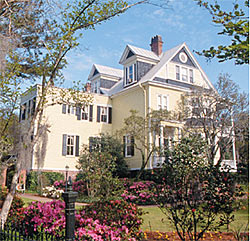 finding that Florida is no longer their only option.
Residents of Summerville have the best of two worlds. The town is close enough to the coast for residents to enjoy the ocean and all the attractions that Charleston has to offer. Theater, music, art galleries, great shopping, and a nationally acclaimed restaurant scene are all less than thirty minutes away. Yet, Summerville is off-the-beaten track enough to still have that small-town village feeling that is rapidly vanishing from most popular areas.
Value - According to Money Magazine, Charleston's property taxes rank below the national average while its quality of life index registers well above-its ranking is 21 out of the 500 cities rated. Charleston placed at 39 in "50 Fabulous Places to Retire in America", and was noted for its "luxurious retirement and resort areas".
"As for taxes," author Ken Stern states, "South Carolina offers welcome relief. It has one of the lowest per capita tax rates (combined state and local taxes), which contributes to a low cost of living."
In the Summerville area, seniors benefit from a $3,000 retirement income exclusion on the South Carolina state income tax for pensions and distributions from IRA, SEP, and KEOGH for persons 65 of age. A $10,000 homestead exemption is granted to homeowners over 65.
Realtor Jana Bantz of Prudential Carolina Real Estate in Summerville says people purchasing homes in the Summerville area still get great value for their money. "Even though we have grown," says Bantz, "we still have a slower pace and that small, Southern village atmosphere. Buyers can still get a great house on a nice piece of land for a reasonable price. In the last four years, we have seen a constant gain in all areas and we hope the future will look as bright". Bantz also stressed Summerville's community and family appeal, wonderful climate, low crime rate and low property taxes. "People coming from the Northeast are often flabbergasted when I show them their property tax bill," she says.
Culture - Summerville residents enjoy a full complement of cultural events such as the annual Flowertown Festival, a celebration of the spring blooming season that showcases local arts and crafts and cultural events. Summerville supports its own stage company, The Flower Town Players, which presents a mixed program of plays and children's theater throughout the year. Local artifacts and memorabilia are part of the exhibits at the Summerville Dorchester Museum on East Doty Street.
An easy drive to Charleston and you're in touch with a host of "big city" events. The year-round cultural season is driven by productions from the Charleston Symphony Orchestra, the Dock Street Theater, and Spoleto USA, among others. The city is a treasure trove for art and antique lovers, and history buffs, as well.
Health - Nine major hospitals serve the Charleston metro area. Two top-rated medical facilities-the Summerville Medical Center and Trident Medical Center - are located in the Summerville vicinity. The Veterans Administration Medical Center is located in Charleston's medical complex, as is the state's largest research and teaching hospital, the Medical University of South Carolina, Roper Hospital, and Charleston Memorial. Just outside the city are Bon Secours-St. Francis Xavier Hospital, Roper Hospital North, and the East Cooper Regional Medical Center.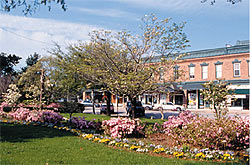 Recreation - Located near the banks of the historic Ashley River, Summerville residents enjoy a host of water sports including boating, kayaking, and fishing. Lakes Marion and Moultrie in Berkeley County are also excellent for fishing and boating. The Saw Mill Branch Walk and Bike Trail that winds through Summerville makes staying in shape a pleasure-and are a great way to get out and meet the neighbors.
Education - Lifelong educational opportunities exist at several local universities as well as continuing education courses offered at local high schools. The College of Charleston offers courses for senior citizens on a "space availability" basis. For a minimal fee of $25, seniors attend as many courses as their schedules permit. Courses include computer, photography, fiction, personal finance, writing, architecture, and foreign language. In addition, the Center for Creative Retirement (CCR), which operates under the auspices of the College, offers Tuesday lectures, trips and other series. The program's cost is $40 for membership from September to May and members enjoy a variety of activities. Program coordinator Claire Robinson says the CCR keeps seniors busy from Summerville to East Cooper. Robinson also coordinates the College's Elder Hostel Program, which offers over 17 courses and programs-many related to the history of Charleston. Some notable topics are Charleston architecture, colonial history, and African-American history.
The Trident Technical College Division of Continuing Education and Economic Development also offers classes, and at very economical rates for seniors. The Shepherd's Center of Charleston also offers life-enriching classes that are free of charge for people 55 and over. Several local high schools offer year-round community programs such as computer skills, investment financing, and flower arranging.
Nature - Old forests, tidal marsh, and pristine waterways make the area a natural wonderland of wildlife. Raptors, wading birds, alligators, deer-the list is endless. The Ashley River Access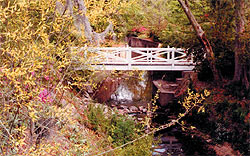 provides a boardwalk nature path. The protected Francis Beidler Forest is the largest remaining virgin stand in the world, and the ancient groves of tupelo and cypress are explored by boardwalk as well. The Santee Canal State Park offers a tour of the canal, and Cypress Gardens rents small boats to take out into swamps and lagoons. The country's oldest gardens are nearby at Middleton Place Plantation and Magnolia Plantation, and Middleton Place offers guided kayak tours on the Ashley River with a focus on the ecosystem and antebellum history. Climate - The mild subtropical climate of the region strikes the perfect balance between the extreme cold of the North and heat of the South. The average daily temperature has a high of 75 degrees, and a low of 54 degrees, a 52" annual rainfall, and a "very infrequent" occurrence of snow.
The Town tax rate for 2002 is 80 mills, a rate that has remained unchanged since 1999, and 3.6% less than the millage rate in 1998. Taxes on a $100,000 owner occupied residence are currently $320.
Total Population
45-54 years
55-59
60-64
65-74

27,752
3,933
1,204
879
1,498

100%
14.2%
4.3%
3.2%
5.4%
Source: Census 2000 SF3 Demographic Profiles For more information, visit www.HotRetirementTowns.com